I brought just one single small Jansport backpack for this trip. I am very happy that I made this choice. There were numerous times where it made everything so much easier. Doing laundry once during the trip was no hassle and cost just a few euro. Two out of the three hostels I stayed at offered laundry services on-site. The exception in Berlin had plenty of laundromats nearby.
Someone I greatly admire once made the point that if you can pack for a week, there is no reason that same bag shouldn't last a year or more. I feel very strongly that this is the right way to travel. There is just no reason to waste all the money and energy on bringing lots of luggage with you.
That said I still feel like I brought too much stuff…
I'm Glad I…
Left A Wide Margin: Few of my flights and transits were on time. Leaving a wide margin is critical to stress-free and disaster-free travel. This definitely requires zen; being prepared and willing to sit for a couple hours before your flight is the cost of zero stress during the process. Doing the same after a flight means you can carefully plan the best way to get to the next destination. Don't plan to be in a hurry or you will make expensive mistakes. Unexpected delays will absolutely happen. Two or three hours in between things can evaporate at a moment's notice if a plane is delayed or a flight is cancelled.
Brought A Secondary Day Bag: I intended to buy one of those cinch-style day bags as a functional souvenir in Berlin, which I did. And that made a lot of the little things easier, like bringing a phone charger with me, and putting my important items somewhere more secure than a pocket. It also fits into the one small backpack I brought, so I'm still within my one-bag goal.
Planned Quick Stays In Each City: I am really happy with the way I spent just a couple days in each city, getting a taste. I will definitely come back and spend a longer trip in each place at some point. But I will probably go on more trips like this one first, to new cities. Like the 20 Kroner coin from Norway says, "Towards Unknown Lands" (Mot Ukjent Land).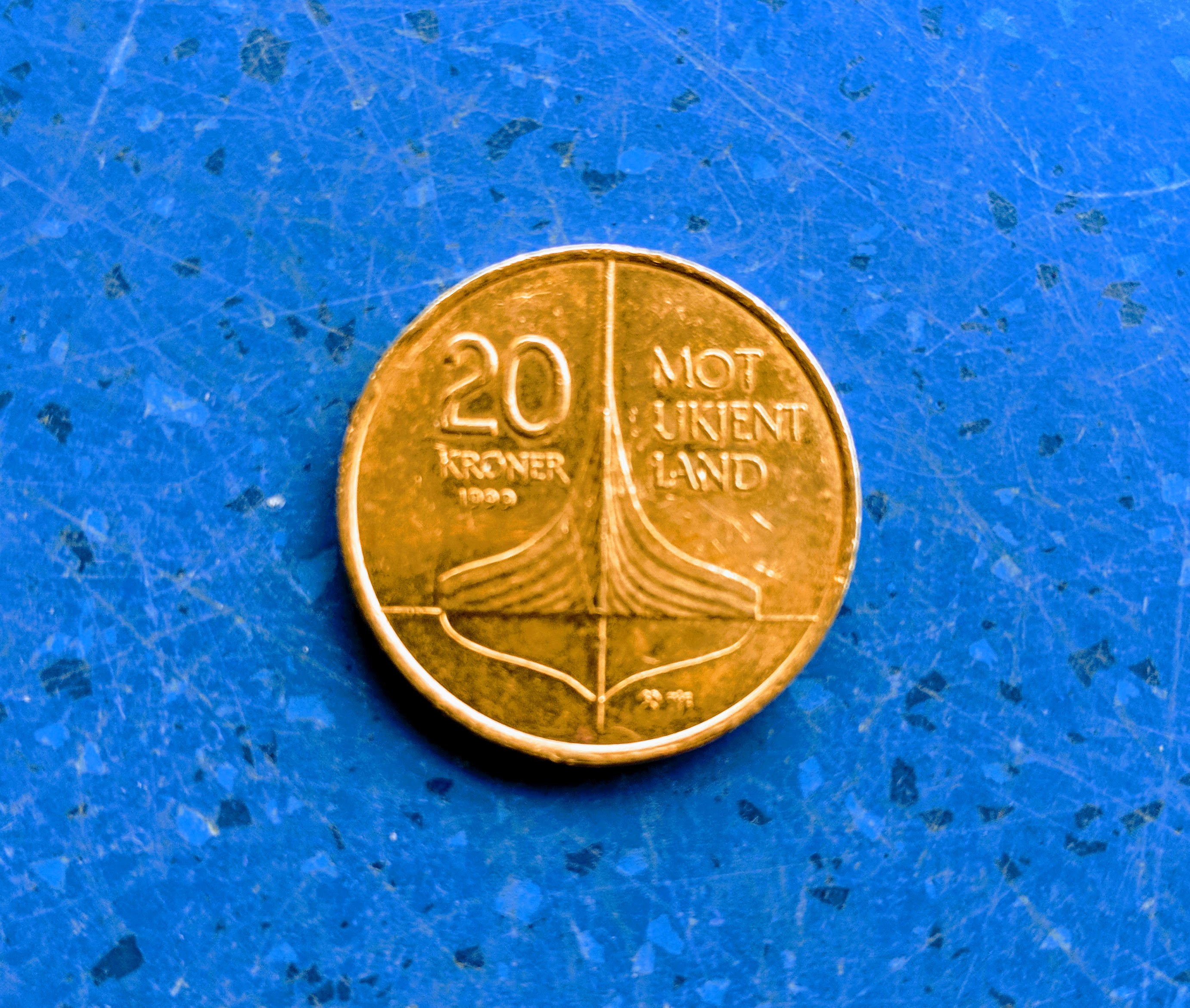 I Wish I Hadn't…
Filled My Bag completely: Personally, I am an extreme minimalist, but I wanted to get some souvenirs for my brothers, and I was very limited on space. Maybe it's for the best, but a little more free space in my bag would have been better.
Used A Mesh Clothes Organizer: Dirty clothes in a bag take up more space than folded clean clothes. Also, folded clean clothes expand naturally after you organize them. I think I want to invest in some kind of vacuum compression bags to solve this problem. I think this would cut about half of the space taken up by clothes.
Brought Redundant Cameras: I regret bringing my GoPro which is just terrible compared to my Pixel 2. I haven't used many of the pictures from it during the trip because my cell phone takes much better quality pictures. I also brought a 360 cam which just didn't seem to fit into any of the experiences I had, and it always seems to die of its own accord no matter how often I charge it. I wish I had not brought either of these cameras.
Brought A Nalgene: It is just about impossible to get water in Europe without buying a bottle. Bringing a water bottle was a waste of space. That said, I have had to put a great deal of effort into finding and drinking water because there aren't a lot of convenience stores and most charge exorbitant prices for small bottles of water. Creating garbage is something I try to avoid, especially single-use plastic water bottles. I don't have a good solution to this problem at this point.
Been Tricked By Private Transit: I got on a bus at Oslo airport headed for downtown. Unbeknownst to me, this was not public transit but private charter. I swiped my card and got seated only to find a notification on my phone that the price for the twenty minute bus ride was almost fifty dollars. If I had paid more attention and found a public bus rather than a private bus, it would have been just a few dollars for the same ride. The same is true in each city I visited. THERE ARE ALWAYS PUBLIC ALTERNATIVES TO PRIVATE TRANSIT. And it's definitely worth taking a few extra minutes to find and use them instead.
Money Belt: I never once felt like I needed this. All the hostels have lockers and I brought just a small amount of cash and my phone with me wherever I went. I usually kept my hands in or around my pockets and I stay aware of my surroundings. There was no problem, and wearing a money belt just seemed like a complete waste of time (and money).
Overprepared for Outlets: I bought a universal travel adapter that works pretty much everywhere in the world. It is stacked in several pieces and then you take each one off if you don't need it. But I didn't realize all of europe has the same plugs except for the UK. So I could have brought something smaller or left most of it at home.
Next Time:
On the plane, I will wear:
One pair dark gray pants
One pair socks and exofficio underwear
One neutral tee shirt
One black hoodie
Pixel 2 phone with its great camera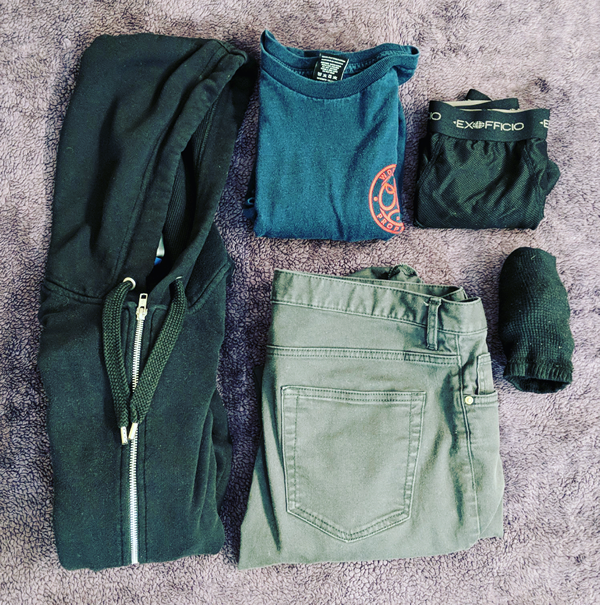 Backpack:
I will bring the same one small backpack and the cinch day-bag, along with a condensed set of electronics including my amazing USB-C noise cancelling headphones, just the specific appropriate international USB charger, and a single USB-C cable for my phone.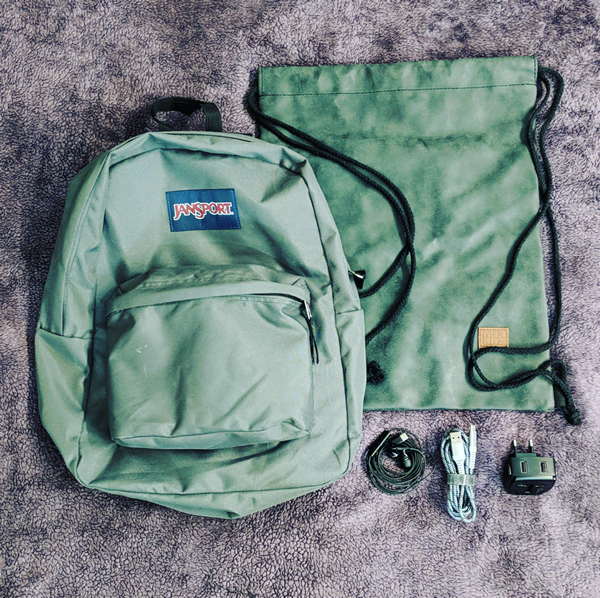 Packed In The Bag:
Four neutral tee shirts
Four black socks/underwear
One pair of neutral swimmable shorts
Universal charger and USB-C charger cord
USB-C noise cancelling headphones
Mack's ear plugs (Per Tim Ferriss' recommendation)

If it's cold where I'm going:
One scarf
Pair of mittens
Beanie
Long johns
Overcoat