I am so excited to FINALLY go backpacking across western Europe for spring break this year! This will be my first trip to Europe and my first solo trip. In the past, I have traveled around America a lot, and I went on a cruise around the Caribbean but somehow I have had a shamefully limited travel range. That all changes with this trip!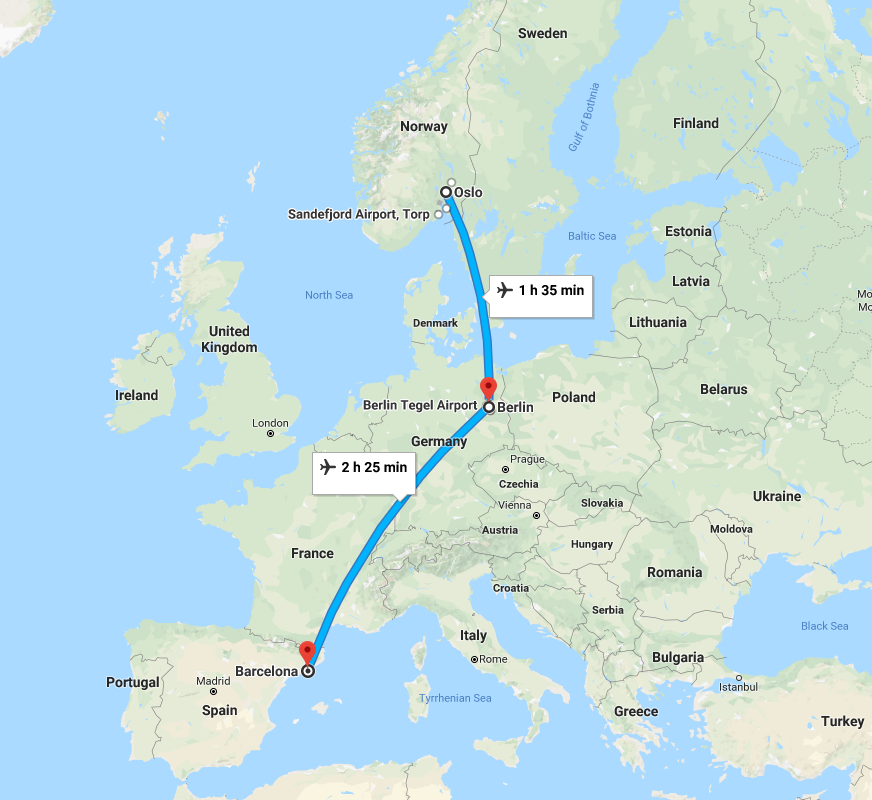 I will be going alone on this trip. I think solotravel is going to become my prefered mode of travel. Along the way, I plan to meet up with friends in different places and make new friends wherever I go. A big part of the motivation behind this mode of travel for me is the idea of radical self-reliance and personal independence. A bigger part is just pulling the trigger on this thing that I want, and making it real for myself. I have spent years churning out lots of ideas and realizing only a few of them. I think doing this will help me to spur myself to greater action throughout all the ventures and projects in my life.
I will be bringing just one bag, and a small one at that. Check out my post about What I'm Bringing With Me. Minimalism has become a super important theme in my life. I like the idea I've heard that the best state to be in is one where adding anything would be too much, and taking anything away would not be enough. I will be taking that to the extreme and traveling as minimally as possible during this trip.
I want to spend as little money as possible on this trip. This almost goes into the minimalism theme but for me it's about more than that. Since this is my first big overseas trip, it's the one all the rest will be judged by. I'm thinking of it like the first year attending Burning Man; the main goal is to get through it and survive and maybe take some nice pictures and learn about how to do it better next time. The biggest and most important thing is just doing it.
The less I spend, the sooner I can do it again and do it better. Currently, it looks like I will be spending a total of just $1,400. Two thirds of that is transportation, so it isn't affected by how long I stay. This is very exciting because in the future I know I could stay much longer. I was shocked to learn that hostels in beautiful and idyllic Barcelona and Berlin range from $10-$20 per night. In the bay area, a shithole hotel goes easily for over ten times that price.
One change I have made from my original plan is not using trains, and flying between cities instead. It's actually cheaper because my trip spans the end of one month and the beginning of another, and it will give me a lot more free time along with more comfortable trips between cities.
ITINERARY
-Day 0 (Mon 3/26)
This is the day I get on the first plane and head towards Olso.
(6:30pm OAK -> 12:40 LGW, 15:00 LGW -> 18:05 OSL)
-Day 1 (Tue 3/27) Travel + Oslo
Arrive in Oslo at 6:06pm local time (9am back home).
Maybe have time to explore Oslo a little.
Spend the night in Oslo at Anker Hostel.
-Day 2 (Wed 3/28) Oslo!
Explore Oslo.
REMEMBER TO BUY BURNING MAN TICKETS!
Spend the night in Oslo at Anker Hostel.
-Day 3 (Thu 3/29) Oslo + Travel
Fly from Oslo to Berlin. (6:00pm OSL -> 7:35pm SXF)
Stay at Citystay Mitte.
-Day 4 (Fri 3/30) Berlin
Explore Berlin.
Stay at Citystay Mitte.
-Day 5 (Sat 3/31) Berlin
Explore Berlin.
Stay at Citystay Mitte.
-Day 6 (Sun 4/1) Berlin + Travel
Breakfast in Berlin.
Fly to Barcelona. (2:20pm TXL -> 3:45pm STR, 5:25pm STR -> 7:15pm BCN)
Stay in Barcelona at Sant Jordi Alberg Hostel.
-Day 7 (Mon 4/2) Barcelona
Explore Barcelona.
Stay the night at Sant Jordi Alberg Hostel.
-Day 8 (Tue 4/3) Barcelona
At 11:00am local time, I get on a plane in Barcelona and fly directly back to Oakland. I arrive at 3pm local time the same day. If only it was really just four hours!