If you want to get started learning to DJ, you will need three things: headphones, a controller, and a laptop. There are a few more things that you should really get, but don't need right away. We will cover these in another post.
First, Pick a Controller
I recommend starting cheap. You can reasonably get started DJing for just a couple hundred bucks. Maybe you'll hate it, maybe you'll love it. Many people spend thousands of dollars on their first set of gear. I recommend baby steps. Here are a couple of full-featured controllers which will enable you to do just about everything that any other DJ can do, but on the cheap;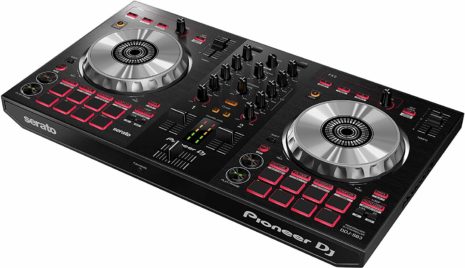 Shown above is one of the controllers that I currently use professionally. The Pioneer DJ DDJ-SB(1/2/3). There are three versions of this controller and there is essentially no difference between them. They just add a new number and try to sell you a new one. They start around $250 on Amazon, but I would check second hand gear shops. You can likely find one of these for under a hundred bucks at guitar center or other similar places. This controller basically gives you all the control you could want. Pioneer sells controllers for many thousands of dollars which are essentially the same as this one. The one downside is that it's a little big and doesn't fit into my backpack.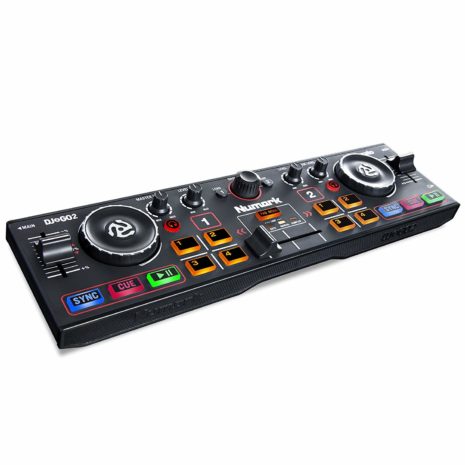 This is another controller which I use professionally; the Numark DJ2Go2. You can get a one new for around $75 on Amazon. It gives you almost all the functionality of the bigger controllers, and it will fit into any backpack with no problem.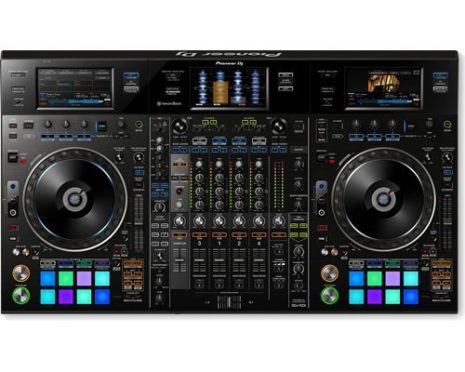 If you walk into guitar center and tell them you want to buy a DJ controller, they will probably try to sell you something like this; the Pioneer RZX. At a casual $3,000, it gives you all the same features as the $75 controller from above, plus lots of screens which duplicate the functionality of the software on your laptop. You also get lots of flashing lights and buttons which will be very showy and fancy looking, if you're into that sort of thing. One pro here is that you get a built in mixer. You may need a mixer if you are doing certain kinds of gigs, but I prefer to pick them up separately for under $100.
If you want to check out a longer list of many more options, look at Serato's controllers section. Later we will cover alternatives to controllers including custom racks and coffins for vinyl or CDs. Controllers are the most simple way to initially get started and learn the basics, and they are the only option for most DJs who are visiting clubs with controllers already installed and set up for them.
Headphones
Now that you have chosen a controller, you will need to get some headphones. The purpose of headphones is to help you cue up the next track and start the mix. Lots of people like lots of different things in headphones. Very briefly let's talk about response curve. Every device that makes sound from earpods to loudspeakers has a response curve. If you play white noise through it and look at a graphic representation of the sound you hear, it will not be a flat line from lows to highs. The problem with bass-heavy or bassless headphones is that they sound different from the music you're actually playing. So it's hard to mix correctly based on what you're listening to through the headphones. Here is an example of a really really good response curve;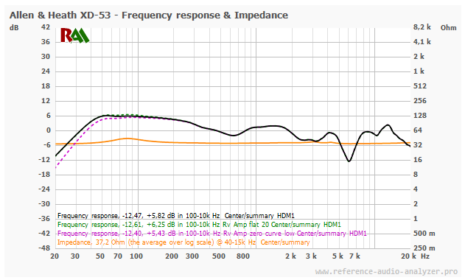 This curve is good because the entire line stays flat and very close to zero. The further from zero you get, the less accurate the headphones are. When headphones are designed for flat response, the manufacturer will typically communicate this by saying something like "studio monitoring headphones."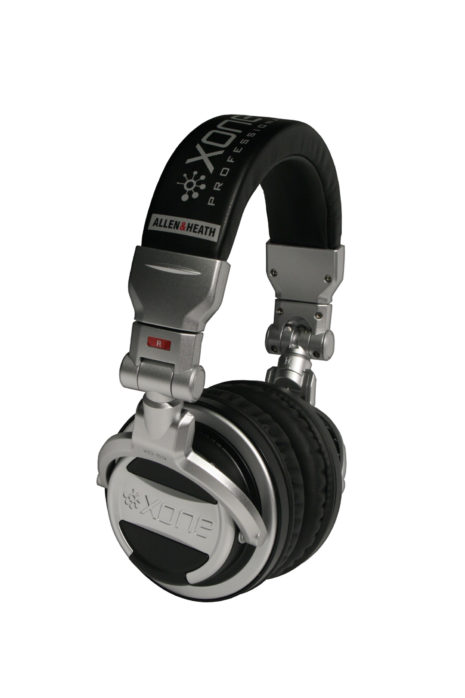 Allen & Heath's Xone XD-53 2 Headphones are the ones shown in the graph above. These are my all time favorite headphones. They are a little pricey and a little hard to find online. Amazon currently has them out of stock. These are a really great pair which has the old technics feature of twisting and folding back at the ears, so it's easy to listen to just one side by holding them with your shoulder. This is hard to find in headphones today.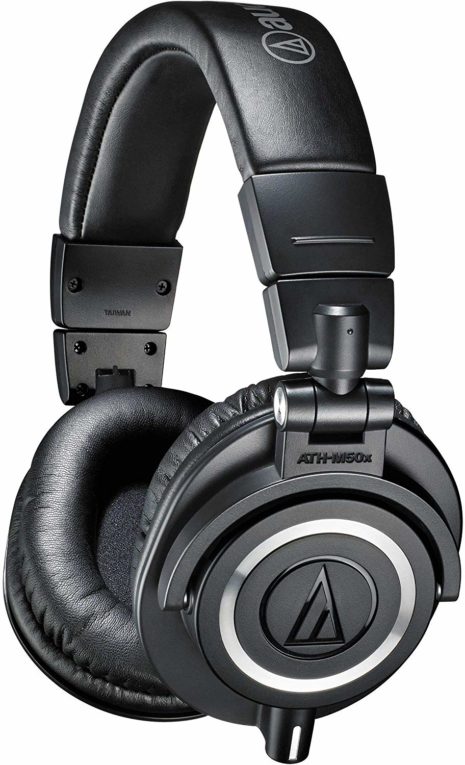 Audiotechnica makes some great headphones with decently flat response curves. I have this pair of Audiotechnica ATH-M50x Headphones. They are much more affordable than Allen & Heath, while still providing great flat sound.
In a pinch, basically any headphones will work because Serato can do a lot of the work for us, but you will thank yourself for investing a bit in some really good headphones. The most important thing is sound isolation. It's hard to pick up the details of a song on earbuds with loud music playing all around you on big speakers.
Most Laptops Will Work
The software which almost all DJs today use is called Serato DJ. A free version of it comes with most controllers, including all the ones I linked to above. This will allow you to do most of what you will need to do most events.
The hardware requirements for Serato DJ are very basic. It works on anything since Windows 7 or Mac OSX 10.12. You will need 4GB of RAM and 5GB of Disk space. Almost any modern computer will meet these specs.
Here's an example of a new laptop for under $200 which meets these specs.