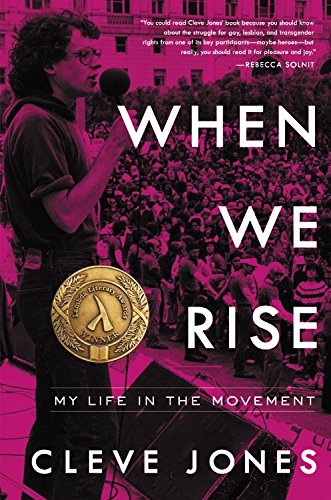 I found this book inspiring for many reasons. I know many of the people and places in the story, so it has been intense to see so many of my friends' roles in the story of gay liberation. It's also interesting to see so many of the problems from before the movement still present today; especially the way young people often consider or attempt suicide if they feel isolated. The emphasis on community building is just as urgent and important today as it was decades ago when we started.
It's also inspiring to see how many unbelievable disasters our community has faced and survived and overcome. From willful genocide at the hands of conservative governments who did nothing to fight AIDS, to the constant random threat of murder at the hands of homophobes, to Loma Prieta.
I was also very impressed with the way he included many visceral details of gay life which outsiders may find surprising or unbelievable. Cruising is a deeply intrinsic part of being gay, but not often talked about outside gay culture. He includes many stories from french graveyards to train rides.
It's a great book which young political non-heterosexual should read!
You can use this link to get the book for free if you don't already have Audible.