I would love to build something like this for Burning Man and other adventures. Here are some of my initial ideas…
Innovative Power Grid
There is no reason to have inverters running 24/7. There is no reason to duplicate the wasteful norms of on-grid houses.
Two or three full-sized solar panels on the roof and a single Yeti are more than enough power for reasonable use. There is no reason to install 120v outlets in the walls and waste several inches of empty space around the entire interior along with enormous power loss to inversion.
Quad Flip-Up Bunks
I really like the idea of multiple stacked murphy beds with the bottom two serving as optional couches. This means one to four people can comfortably share the space.
Our cruise ship cabins were like this a few years ago, and it was great. The beds stowed easily away when not needed.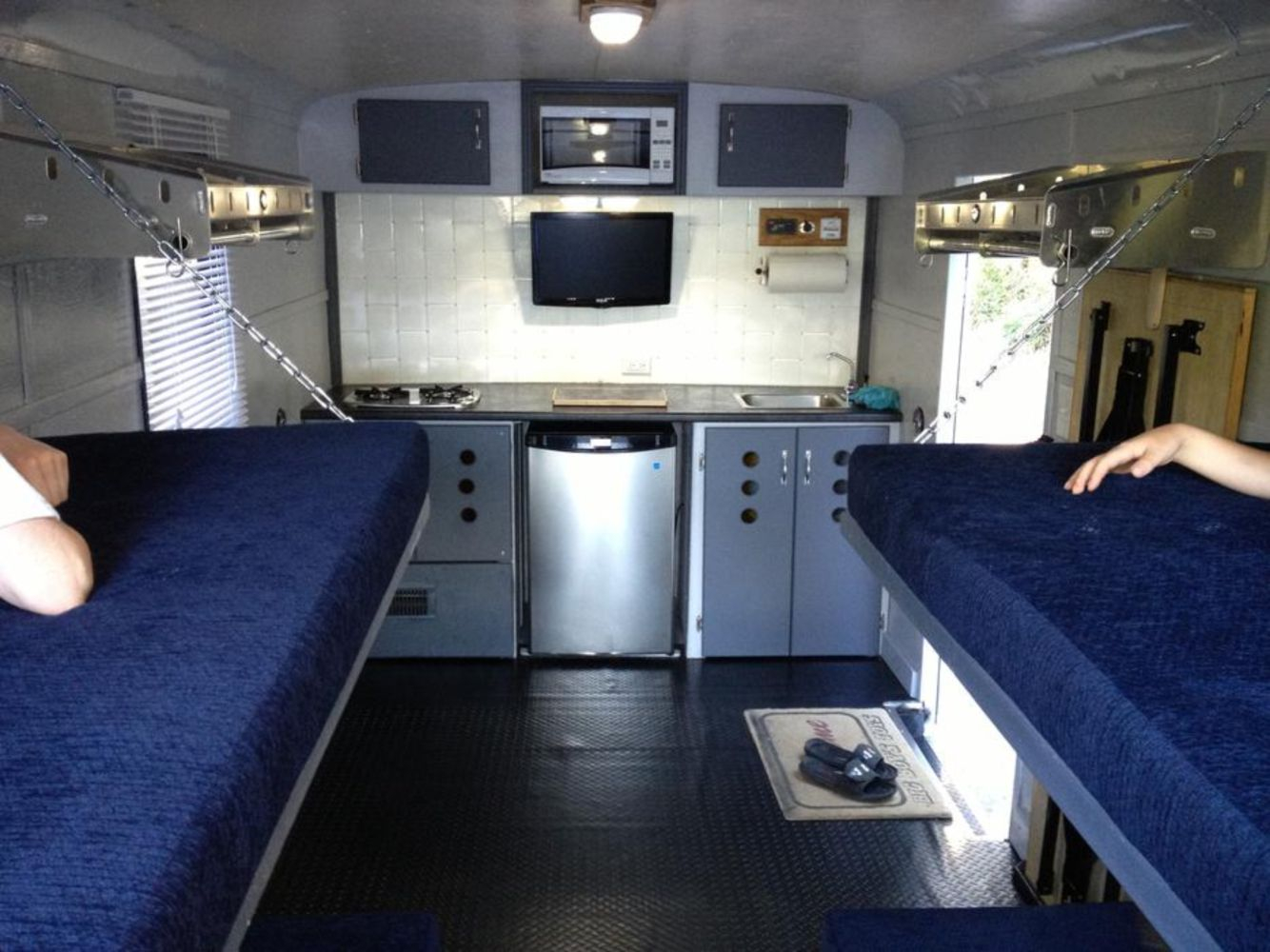 Murphy Everything
I really like this image above. I would just eliminate the unnecessary stove, sink, and window. The front wall of the unit should contain numerous cupboards which open to reveal storage as well as appliances such as a small low-power microwave and a travel toilet. A large multipurpose surface should fold down to function as a table, desk, etc. Behind this should be mounted a large flat screen TV. A simple set of Raspberry Pi computers serve as shared NAS, workstations, and media center.
A simple privacy screen should separate this area from the bunk area for optional modesty. Additional crew lockers between the back of the unit and the bunks provide storage for campers. All of these things fold away into the walls when not in use.