I drink a lot of cold brew iced coffee; often more than four cups a day.
As a frugal minimalist and a former Starbucks Coffee Master, I feel compelled to make it myself. There are lots of ways to do this, and I searched long and hard before deciding on a brewing method to incorporate into my daily routine.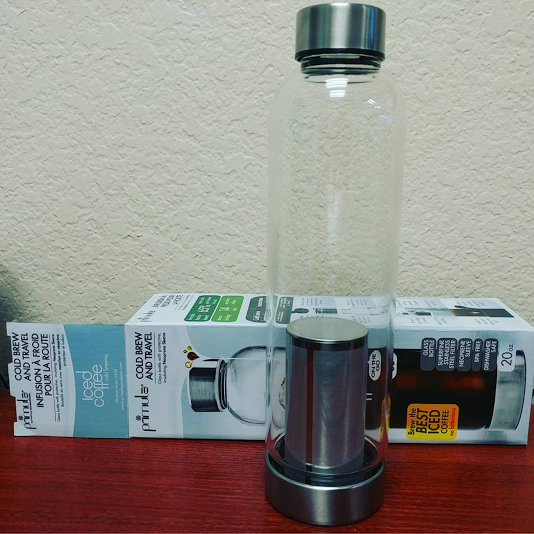 I chose this, the Primula Cold Brew and Travel bottle. Both the top and bottom of the container come off. The top is for drinking, and the bottom contains what they call a superfine stainless steel filter. This is much like similar containers meant for tea, but with a much finer filter intended for coffee.
Simply put the container in the fridge with coffee and water and leave it overnight. In the morning, you've got fresh cold brew iced coffee. I can't wait to try this and start saving money!