I want to spend a week testing out my new camper now that it feels finished enough to start using. Since it's cold and rainy, I figured the perfect thing to do is a hot springs trip!
I have a certain fondness for the Eastern Mid-Sierra region and I've always wanted to spend more time exploring that area. There are a lot of hot springs there so it seemed like the perfect destination.
There are several interesting facts that make this area an ideal place to camp and visit hot springs. First of all there are a lot of hot springs in this small area; it would only take a couple hours to drive to all of these. Second, it's all on BLM/USDA land so it's free dispersed camping and clothing-optional respectively. Third, there are a bunch of towns so there is plenty of access to any essentials.
I'm currently planning to spend the entire week of thanksgiving at the following locations, probably with about one stop per day.
The North Leg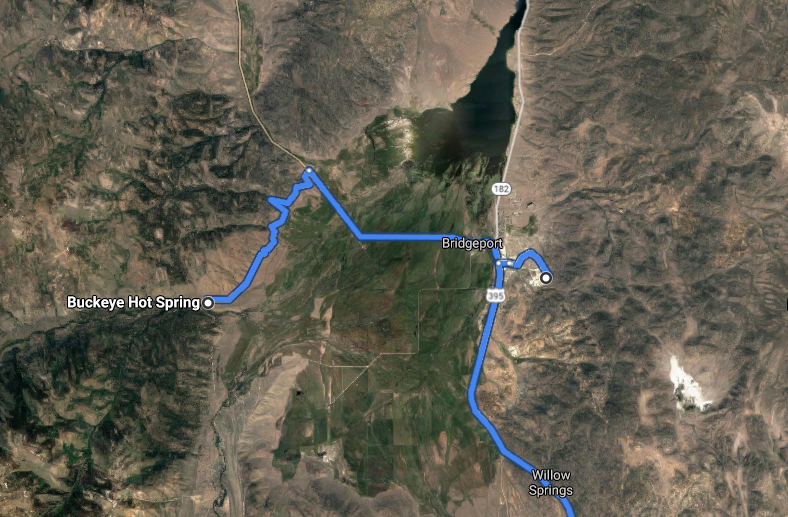 Buckeye Hot Spring (Map)
This place is great because there is semi-developed campground a thousand feet west of the hot springs. So you can easily pull up to camp for free and then saunter off to soak.
Travertine (Map)
Travertine is just a bit north of mammoth, and it's another free blm hot springs with free dispersed camping. I have heard that it can sometimes be competitive to get a spot, so I will check it out. If there is a spot available then I will stay here for at least the first night. If it's packed, then I will probably skip it altogether.
This seems like the coolest spot on the list because there are bathrooms. The other spots have porta potties or require you to dig a hole. Having not visited any of these spots yet, this is the one that seems most likely to be my favorite.
The South Leg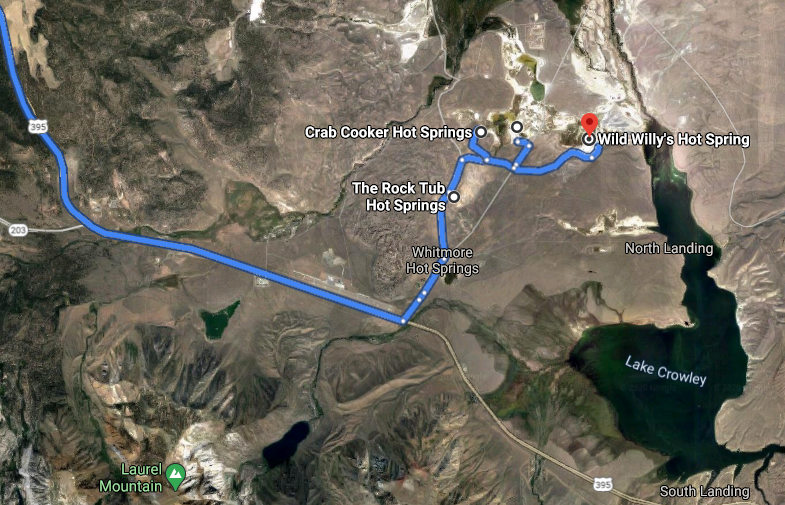 Rock Tub (Map)
So this is another really cool spot which has fire rings and everything set up as another free BLM semi-developed campground but with no water or restrooms.
Shepherd Hot Springs (Map)
On Google it says this is closed, but that doesn't make any sense because it's just out there on the land next to the rest of them and there is nothing from BLM about it being closed.
There is also nothing on The Dyrt about this place but it's within a few hundred feet of two others I'm planning to visit so there's no harm in checking it out and potentially taking a soak assuming everything is alright.
Crab Cooker (Map)
Crab Cooker is right in between Shepherd and Pulkey's. It's about 200 feet to each. All three seem to have their own camping, though I would not move camp 200 feet. 🤣
Pulkey's Pool/ Hilltop Tub (Map)
This one is very cool because it's actually set up like a large outdoor hot tub.
Wild Willy's (Map)
You get the point, this is another hot springs nearby which is also free with free camping.