This post is about the Texas leg of my year on the road. I'm traveling to all the national parks in the contiguous 48 states. I'm also stopping at several other interesting spots along the way, and making sure to sample the local fare.
Previous: New Mexico
Next: Louisiana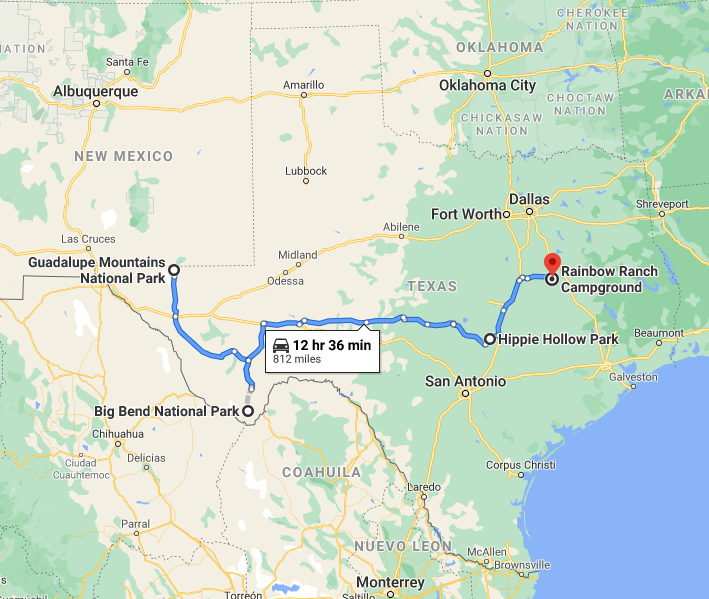 Guadalupe Mountains National Park, Texas
Big Bend National Park, Texas
Breakfast Tacos, Austin, Texas
Hippy Hollow, Austin, Texas
Rainbow Ranch
Timeline
Texas is a big, weird place. This will be my first time visiting. I'm scared and excited! I plan to spend up to two weeks here.
Guadalupe Mountains National Park, Texas
The Guadalupe Mountains are another fossil reef just like the Carlsbad Caves were in New Mexico. They are literally right next to each other so that makes sense. There is lots of hiking and scenic vistas so that will be a nice time.
Big Bend National Park, Texas
Big Bend seems like a pretty normal area without any really amazing or unusual aspects aside from some scenic vistas and lots of interesting endemic species and habitats.
Big Bend also has a hot springs!
Hippy Hollow, Austin, Texas
Hopefully it needs no introduction but Hippy Hollow is a park at Lake Travis in Austin. It is the only legal nude park/beach in Texas. It's funny there are half a dozen in northern California and yet Texas identifies as being a freer place. 🤣
Todo: Find breakfast taco recommendations
Rainbow Ranch Campground
Budget
The current route as planned is 666 miles long 😈, not including ingress and egress thought I am starting basically exactly where I left off in New Mexico. With my average 30 mpg will take 22 gallons of gas and cost about $64.60 in gas.
I am camping in my diy trailer the whole time so there will be no cost in hotels or lodging.
I'm budgeting $100 a week for food during this trip including both groceries and eating out.
Local Fare
I have been told by friends that I must try breakfast tacos in Austin. According to Eater, I should check out Paco's Tacos and potentially Vaquero Taquero both of which are in Austin.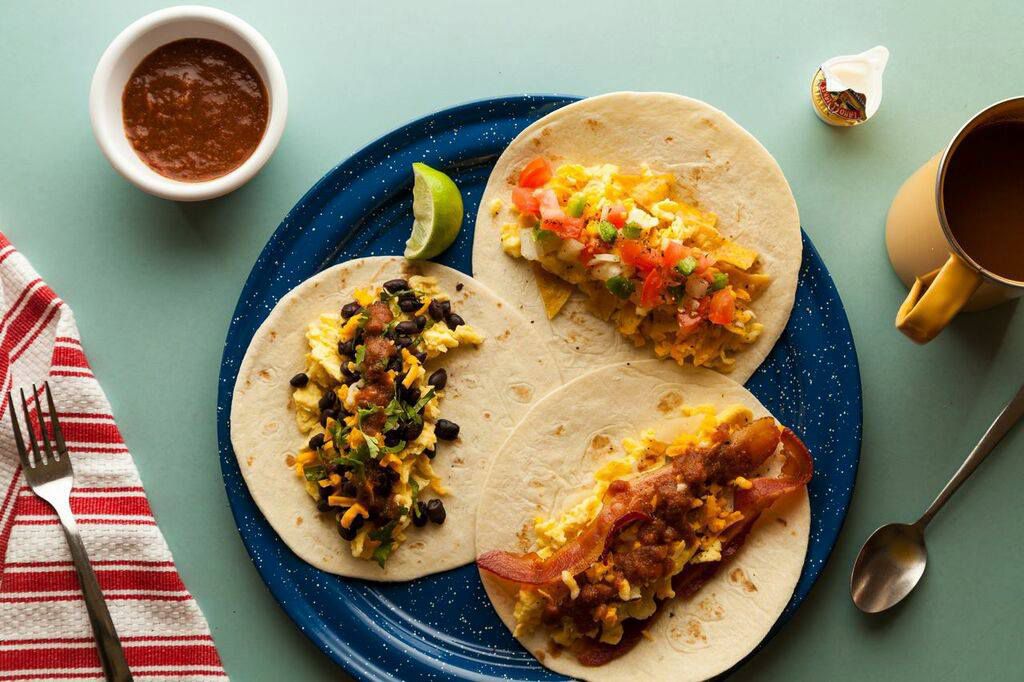 Buzzfeed says I should try Smoked brisket with white bread, white onion, pickled jalapeños, and bbq sauce. That's a VERY specific suggestion so I will look for that. Far & Wide agrees with some more suggestions of their own.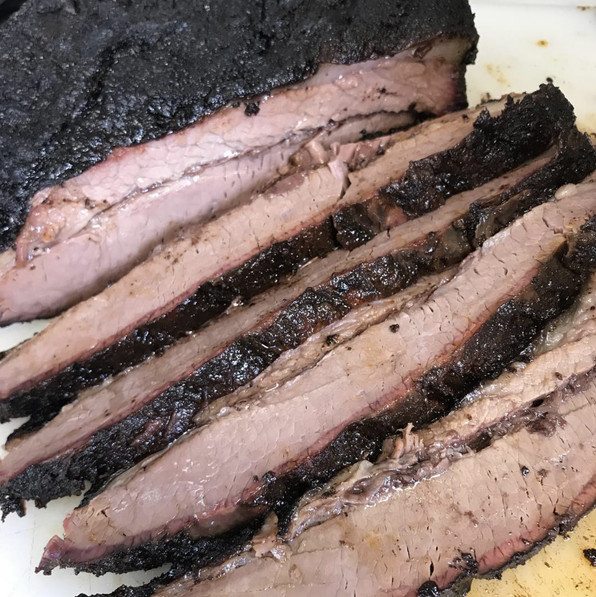 Next up: Louisiana