This post is about the Arkansas leg of my year on the road. I'm traveling to all the national parks in the contiguous 48 states. I'm also stopping at several other interesting spots along the way, and making sure to sample the local fare.
Previous: Louisiana
Next: Mississippi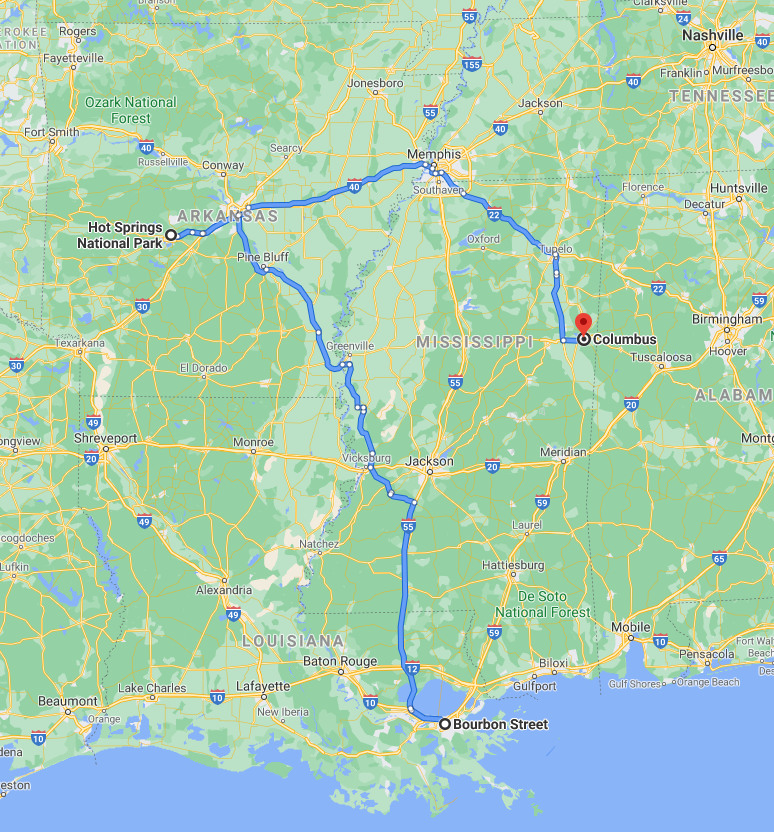 Hot Springs National Park, Arkansas
Timeline
There is one national park in Arkansas!
Hot Springs National Park, Arkansas
Budget
Local Fare