At burning man this year, I attended a wedding in deep playa. There is some sweet 360 footage from the wedding in a recent post about burning man.
The bride and groom gave unusual vows, promising to respect and never try to change one-another rather than the traditional vow of forsaking all others, and they had come from orgies before the wedding. They talked about the way their experience of non-monogamy together has fulfilled them beyond anything they expected to find in life.
I have long been aware that monogamy is an unnatural cultural construct, and an artifact of the influence of bronze-age abrahamic religion on modern culture. But as someone who has only ever practiced monogamy as a default, I was fascinated and talked at some length with the groom. He recommended I read this book to get a better understanding of what non-monogamy is and how it works, and the deeper fulfillment and satisfaction it can offer as a more natural and healthy alternative to monogamy.
So far, it has been very intense and packed with information and concepts that need some reflecting and unpacking. I've had to pause and return several times in order to really absorb all the content.
I am excited to see how this book impacts my perception of what relationships can and should or should-not be.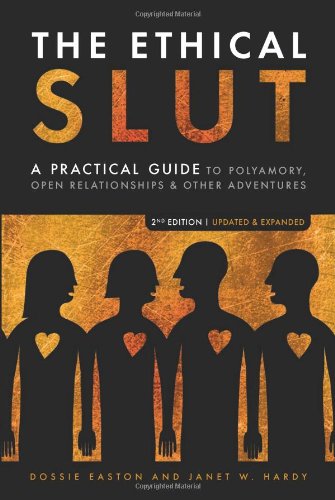 Comments
comments